Choosing Better Thoughts for Continuous Improvement Coaching | 043
Lean Leadership for Ops Managers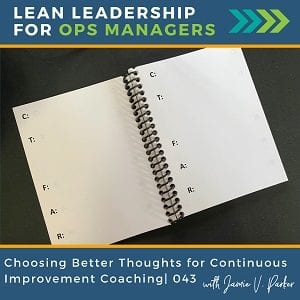 It's one thing to become aware of thoughts that aren't serving you. But how do you actually change them? How do you choose thoughts that will yield better results? And what's the relevance in Lean Leadership?
While this is relevant for everyone… it's particularly on point for the CI practitioners, Lean Coaches, Problem Solving Mentors, and Kata Coaches, this one's for you.
What You'll Learn from this Episode:
Why positive affirmations are not enough to change your thought

How to create that different feeling that prompts us to take a more productive action

Learn the effective way of practicing those better thoughts

How to create your Thought Model
Positive Affirmations Aren't Always Better Thoughts
Positive Affirmations have their place. But they can be a challenge when you're trying to change your thoughts in order to produce different actions.
Because your feelings come from your thoughts, your brain has to believe the thought on some level. If not, then it doesn't produce the feeling. And if it doesn't produce the feeling state, then it won't lead to the more productive action.
So if you say out loud, "I'm so excited to get up at 5am and write my book" but subconsciously your brain is rolling its eyes and saying to itself "yeah, right" then don't expect that positive affirmation to help self-coach yourself to desired results.
Iterative Cycles: The Way to Take Bigger Shifts (In Coaching or Improvement)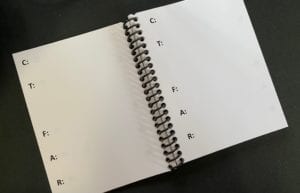 When you really don't believe the thought that would be helpful . . .when you need a big shift . . .then iteration comes into play. Just like we iterate in problem solving, we're going to iterate in deliberate thought choice.

Tune in to the episode to hear examples of how this iteration can help you change a thought that isn't serving you, even if it's a deeply held belief that you've had for years.

It's like going through the experiment record process where you research this, and you try that, then shift here. You learn through the process. That's what we're doing in this process, too. And there's something about going through the process that leads to big results.
How Thoughts Play a Role in Problem Solving and Continuous Improvement Coaching
In the episode, you'll hear a story of a woman who is using Kata Improvement to write her book. Through that process she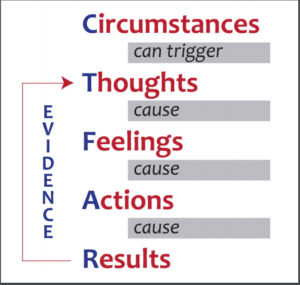 learned that some of the barriers were belief barriers.
As a Kata coach or Lean coach or leader who helps mentor and coach teams, this is something you need to think about. So often our experiment records or PDCA cycles focus on action, action, action. Sometimes they need to focus on uncovering thoughts and beliefs. Sometimes the answer to the question "What did you learn?" isn't about the work or the problem at all – but what the learner learns about themselves.
Tune in to hear more about applying this model when you're coaching for improvement.
Take Action:
Go back to the thoughts you uncovered from the next steps of Episode 42:
Which thought or belief  is not serving you well?
For that one thought or belief, write down 10 other possible thoughts that would serve you better. These thoughts can range from neutral to positive thoughts.
Mentions & Features in this Episode:
Download

the

Transformation Trinity Workbook

The Life Coach School

(created by Brooke Castillo)



Episode 39: Fact-Based Leadership with Arnout Orelio 
Episode 41: Workplace Drama: How Mental Stories IMpact Improvement Results 
Episode 42: Applying Life Coaching to Improve Leadership Self Awareness and Self Management 

Check out shows by other great influencers who are part of my peer group

Lean Communicators

Feel like you're just treading water and don't even have time for Kata? Hear six possible steps to take in Episode 25:

Connect with Jamie on

LinkedIn

Schedule a call with

Jamie

to discuss the best next steps for your leadership team