Workplace Drama: How Mental Stories Impact Improvement Results | 041
Lean Leadership for Ops Managers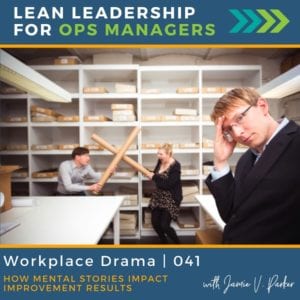 As I sat at the restaurant alone, fuming, I worked up an elaborate story in my mind of why he was late. The truth is that we all create stories in our heads. These stories then fuel our words and actions, including in the workplace. And when we're talking about changing the way people think and work, that could lead to workplace drama.
What You'll Learn from this Episode:
Why I was sitting at the restaurant fuming and what really happened

How the

Crucial Confrontations

stories to action model was a complete game changer in my self management

How the "second cycle" Arnout Orelio talked about can help you understand and potentially avoid workplace drama

Why sometimes people act in ways that seem completely illogical
Crucial Confrontations for Workplace Drama
Let's flash back to the end of 2007. I was a Senior Manager leading six stores in Washington DC. I've always had a hunger for learning and at the time was reading the book Crucial Confrontations: Tools for resolving broken promises, violated expectations, and bad behaviors
The authors presented a pathway of how we act in a confrontation. It went like this.

First, we see and hear. Essentially, something happens.
Then, we tell ourselves a story.
The story causes us to feel a feeling.
The feeling causes us to act.
The whole premise was that the stories we tell ourselves are often not true. We tend to make assumptions and fill in the blanks where we don't know the facts. We tend to assign motive without actually knowing it.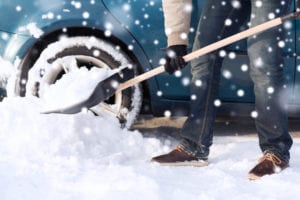 So as I'm reading this, I am laughing out loud. Because I remember just days before sitting at that restaurant fuming as my mind raced making up all kinds of stories about why he was late.
Tune in to the episode to hear the stories I made up . . . and the real reason.
How Mental Stories Impact Improvement Results
If we recall at Episode 39, Arnout Orelio discussed the PDCA cycle which is more of a technical problem-solving cycle. However, he also said that there is a second cycle that says when something happens, you put it through your beliefs which eventually makes you feel a certain way.
The stories we tell ourselves are made up of all the different context pieces that now serve as different colored lenses that we see the same circumstances through. This is one factor that contributes to people seeing the same situation differently.
In that episode, Arnout talked about the challenge when leaders ignore how people think and feel about the situation or the circumstance. Arnout encouraged leaders to talk about the current state and reach agreement. Even if that means having people share their feelings about the current state and then agreeing that you feel this way.
Here's the point: Lean and Continuous Improvement do not operate in a vacuum.
Workplace Drama
Remember that while Work is made up of Process . . . Organizations are made up of People. . . weird, complicated, emotional human beings. 
The first step? Start with yourself. 
What stories are you making up in your head?
Take Action:
Pay attention to your stories.
Where do you get yourself all riled up?

Where are you filling in the blanks and making assumptions?

Where are you assigning intent, when the true intent is not known?
Awareness is the first step. So spend this week on a scavenger hunt for the stories you're telling yourself.
Mentions & Features in this Episode: