Lean Leadership for Ops Managers
Recognition in Lean Manufacturing – A Conversation with Eric Wood | 007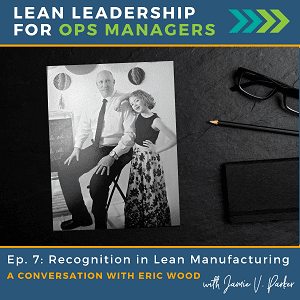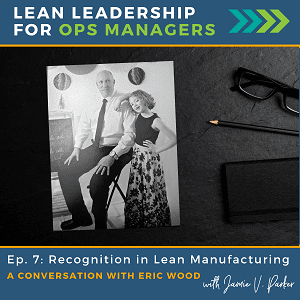 Let's talk about recognition in the real world of Lean manufacturing. I share a lot of personal stories and examples on the podcast of the things I've learned on the job, but don't you think it's about time I feature someone else's experience? 
In this episode I have a *virtual* sit down with Eric Wood, a Safety and Maintenance Manager at a manufacturing company, where he leads a total team of 30, including both individual contributors and Team Leads. 
Eric will share how he changed his beliefs about feedback and started the journey toward a more meaningful culture of recognition.
Reinforcing Feedback is a simple and effective way to help people feel valued for their contributions while also generating MORE of the helpful behaviors you want. It's easy to learn and you can see results in just three weeks. 
Are you ready to develop your leadership team's abilities to spark improvement and generate better execution? Schedule a call with Jamie to discuss the best next step for your leadership team.
What You'll Learn from this Episode:
In this conversation about recognition in Lean manufacturing, Eric will share with us:
How he used to give recognition and what changed when he learned reinforcing feedback

Steps he's taking to develop his leaders to more effectively recognize their teams

His biggest Ah-Ha and advice for other operations leaders
Take Action:
To build your Reinforcing Feedback skills, head back and re-listen to Episode 005: The Problem with Recognition to revisit the four-part formula for reinforcing feedback.
Ready to take your team to the next level and achieve a real impact in just three weeks? Schedule a call with Jamie to explore possible next steps for your leadership team.
Mentions & Features in this Episode: