Cultivating Innovation with Erlin Kakkanad and Bella Englebach | 044
Lean Leadership for Ops Managers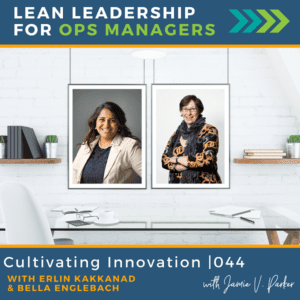 How would you define innovation? What enables a culture of innovation? How do lean and innovation fit together (or not)? Erlin Kakkanad and Bella Engleback share their insights about innovation and frugality, the intersection of lean and innovation, and examples of real case studies.
What You'll Learn from this Episode:
Perspectives on the intersection of lean and Innovation

Examples from Toyota of lean problem solving versus innovative product development

How frugality can generate creativity or help inspire creativity

Framing challenges and divergent thinking in creativity and innovation, and case studies to demonstrate
Lean Culture and Innovation: Are They at Odds or Are They Compatible?
It is not surprising to know that Lean culture and innovation intersect each other. Lean culture permits innovation to happen by providing a space where people can point out where the problem lies or exists. In fact, creating that safe lean culture brings out the ideas on how to improve things, same basic behaviors that are paramount in an innovative culture. 
Lean and innovation can work hand in hand, side by side. As Bella points out in the discussion:
"If you're doing lean and you're concentrating on the culture side, then there is no doubt that you have already started down the road."
Tune in to hear more about how our guests Erlin and Bella perceive the intersection of lean and Innovation.
Frugality: Turning a "Negative" Into a Driver for Creativity & Innovation
This episode topic was prompted by a listener who was challenged to drive innovation in the organization on a "shoestring budget". 
In the discussion, Erlin talked about how frugality doesn't need to be viewed as a negative or as a constraint when it comes to innovation. Instead, it can be the driver for innovation because creativity is required to figure out how to solve problems with limited resources.
The Role of Thinking and Framing in Innovation
Erlin and Bella both shared insights about how we frame the challenge or the perspective when we're looking at innovation compared to a more traditional lean problem solving framing. They also talked about the role divergent thinking plays in creativity and innovation.
During the discussion, Bella talks about Toyota. She talks about one example that is more of a traditional problem solving or improvement example and then a second example that demonstrates more of an innovative thinking approach.
Erlin brings home the framing of innovation with a case study example about Swiffer.
Tune in to the episode to hear the details and perspectives.
Take Action:
Scroll down to the links below in the Mentions and Features section.
Pick one thing you want to explore further – buying a signed copy of Bella's book, joining a new masterclass cohort led by Erlin, connecting with them both on LinkedIn to get more insights, or something different.
Pick one thing. Then take action.
Mentions & Features in this Episode:
About our Guests, Erlin Kakkanad and Bella Englebach
Erlin Kakkanad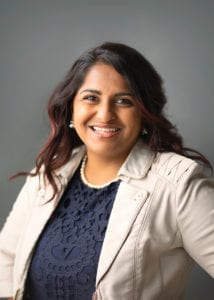 Erlin Kakkanad has more than 12 years of experience working as a Business Process Transformation consultant within the Banking and Financial Services industry. She started her career in India and later traveled to Canada before immigrating to the US.
Erlin is a Master Black Belt in Lean Six Sigma, Masters in HR, and is pursuing a Ph.D. in Innovation and Transformation. 
Connect with Erlin on LinkedIn
Bella Englebach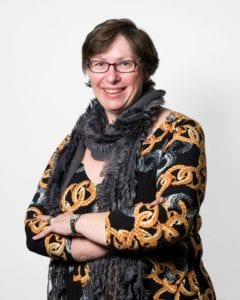 Bella Englebach, Lead Consultant at Lean for Humans, Inc, blends lean and creativity, helping organizations and individuals achieve innovative results. Bella was formerly a process excellence leader at Johnson & Johnson, where she focused on Research and Development in the pharmaceutical and medical device sectors. 
A Creative Problem Solving (CPS) Facilitator, she was a member of the Board of Directors of the Lean Product and Process Development Exchange for six years.
The author of "Creatively Lean: How to Get Out of Your Own Way and Drive Innovation throughout Your Organization, " Bella also hosts the podcast "The Edges of Lean." 
Connect with Bella on LinkedIn
Listen to Bella's podcast The Edges of Lean
Explore Lean for Humans and purchase Bella's book Creatively Lean