Fostering an Inclusive Environment with Deondra Wardelle | 035
Lean Leadership for Ops Managers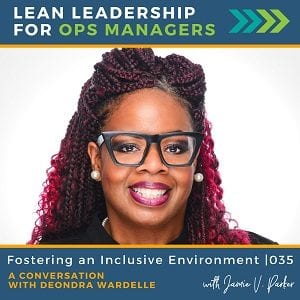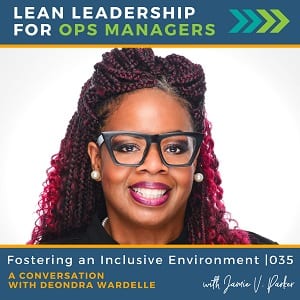 As operations executives and managers, we cannot sit on the sidelines when it comes to systemic racism. We need to lead boldly. Deondra Wardelle talks us through diversity, equity, and inclusion, the intersection between DEI and Lean continuous improvement, and specific steps ops leaders can take to foster a more inclusive environment.
What You'll Learn from this Episode:
How #RootCauseRacism was born from the foundations of Lean continuous improvement

The meaning of DEI and why it's critical for organizational success

How equity and equality differ, and why one is more relevant for Respect for People

Steps managers – at any place in the organization – can take to foster a more inclusive environment
Race Against Racism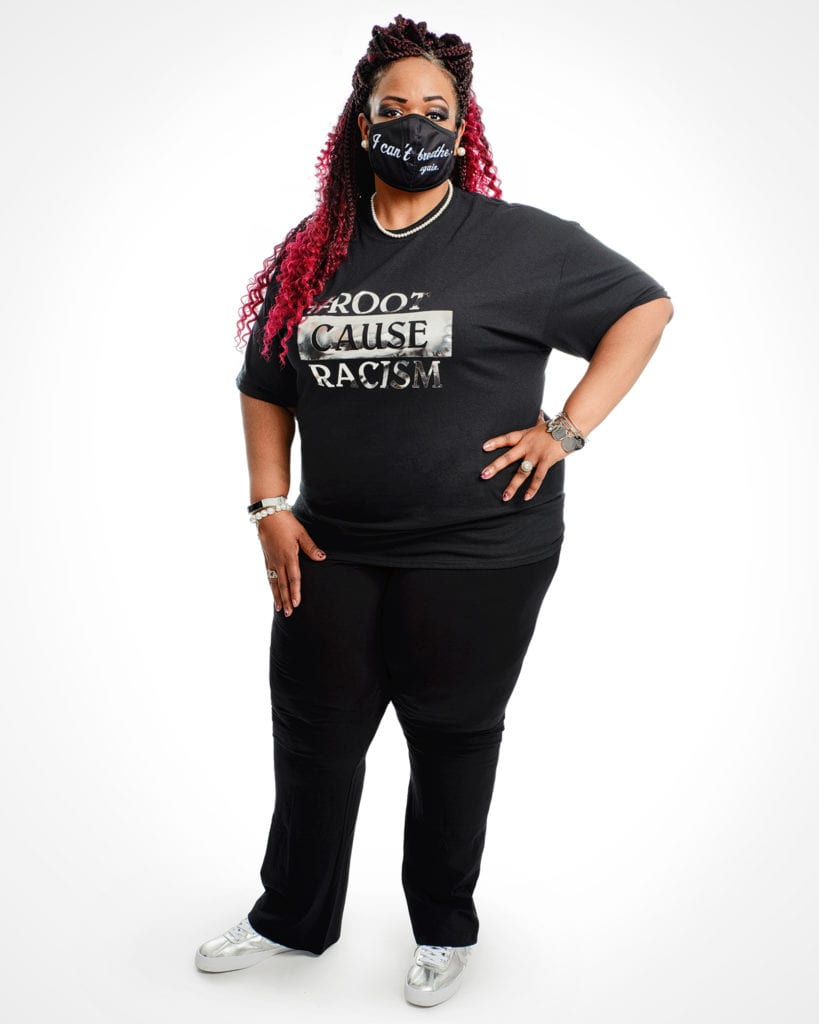 Like anyone who practices continuous improvement, Deondra believes that we should take the time to get to the root cause. For #RootCauseRacism, it is one of the key steps that need to be taken in terms of finding the appropriate solution and determining the right countermeasures to use to counteract whatever it is that makes it uncomfortable to deal with.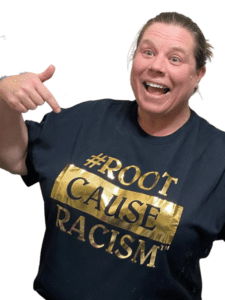 Though not easily affected by unkind words, there's one comment that caught Deondra off-guard when she began posting publicly about systemic racism. Listen to the episode as Deondra reveals the reasons why that particular comment just threw her off and how she successfully overcame it.
Learn more about the #RootCauseRacism movement and find blog posts, webinars, and other resources to help you explore your own biases as well as the impact of biases and systemic racism at work.
As you explore the #RootCauseRacism resources, consider Deondra's question:
"What are the small things that we can do to start making a dent to dismantle racism?"
Understanding D.E.I. (Diversity, Equity, and Inclusion)
What is the most important? Diversity, Equity, or Inclusion? The answer is all.
Deondra has provided a perfect example of how the three elements of a successful holistic approach interact with each other. She further put an emphasis on the importance of each element for successful holistic performance management.
Diversity – it's all about what makes each of us unique including our background, personality, experiences, and beliefs.

Equity – is an equal opportunity for everyone.

Inclusion – is about ensuring everyone feels welcome.
Equality vs. Equity: Which Is Better?
What's the difference between equality and equity?
In the episode, Deondra talks us through this image that has floated around the internet for years. 
When we think about Respect for People and dismantling systemic racism, we can see how removing the systemic barrier provides the best possible outcome. 
Tune in to the episode to hear Deondra's take on this idea.
Steps Managers Can Take to Foster an Inclusive Work Environment
Deondra encourages managers to take small actions to keep moving forward.
Deondra explains that as a manager, it is paramount to keep lines of communication open at all times. As Deondra says:
"They are small things that people can do. Whenever you are in a meeting, you have people who are quick to give input and very talkative. I'm one of those people. But then other people are quieter. If there's a discussion, allow everyone to speak. You want to make sure that people have input. Ask people for their ideas and respond to them accordingly."
In addition to keeping lines of communication open, Deondra recommends managers create opportunities where people can give input on decisions that are being made or processes that are being updated.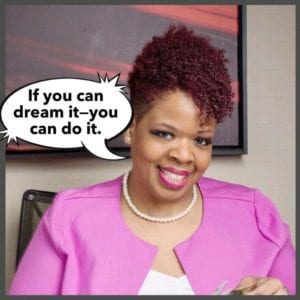 She also encourages listeners to take a look around the table. What do you see? Who do you need to invite to the discussion. And remember that with collaboration tools like Zoom, you can think outside of your traditional constraints.
On an individual level, you can take action to educate yourself and expand beyond your upbringing through books, podcasts, videos, webinars, movies, and documentaries.
The key is to recognize that we have a responsibility to have uncomfortable conversations. 
As Deondra says:
"It's on us to be leaders, to lead boldly, to create those environments."
Tune in to the episode to hear more about how you can show respect for people and foster inclusivity in your work environment.
Take Action:
Action #1:
This is important stuff. Process what you heard today.
Action #2:
Think through what this means for you and decide: What is that one thing you can do to make things a little bit better.
Action #3:
Remember Deondra's encouragement:
"Whatever it is that you are working on. Find one thing to get started, don't give up, keep moving on to the next one. "
Mentions & Features in this Episode:
Get involved! Learn and share meaningful ways to dismantle structural racism. Visit https://www.rootcauseracism.com/

About our Guest, Deondra Wardelle: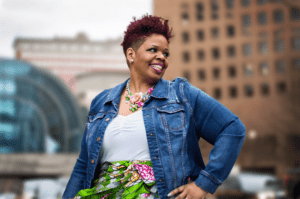 Deondra R. Wardelle is a visionary leader, problem solver, organizer, motivational speaker, and owner of On To the Next One Consulting, LLC. Her specialty is empowering and developing individuals and groups toward achieving their personal and professional goals.  She also coaches individuals and organizations in achieving and sustaining transformative change.
Deondra has a diverse professional background.  While working in the Performance Excellence space, she and her team led Continuous Improvement projects for more than 70 facilities in North America, Europe, and Asia. Deondra has also worked as a corporate trainer, project manager, and banking manager and has held various operations management roles.
Deondra's purpose is to help organizations, groups, and individuals overcome obstacles and achieve their grandest visions and goals – one step at a time.  Deondra's current passion project is the #RootCauseRacism movement, a global initiative to end systemic racism and social injustice.