Lean Leadership for Ops Managers
Your Lean Management Foundation – A Conversation with Ron Pereira | 012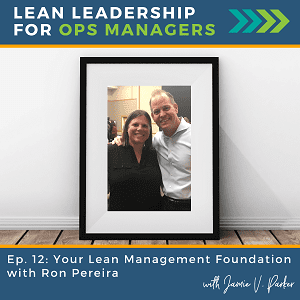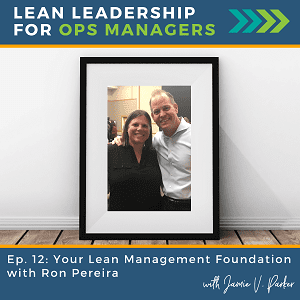 Lean leadership isn't just the woo-woo beliefs and people side of things. It's also about how we use Lean management to make work easier, better, and faster.
So what are the four routines needed to build your Lean management foundation?
Join me for a special conversation with Ron Pereira, co-founder of Gemba Academy. Ron walks us through the specific four routines that make up a Lean daily management system: what they are and why they're important.
We explore some missteps we sometimes make with the four routines and how we can take a different approach for improved adoption and sustainability. And of course Ron leaves us with words of wisdom and encouragement that will lift you up when you need it most.
Ron has interviewed me five times for his podcast, but for this episode, the roles were reversed! You won't want to miss this episode as Ron and I get FIRED UP through the discussion.
I have learned so much from working with Ron over the years, and I couldn't be more excited to share his insights and experience with you. I mean, hey – who knew we'd end up talking about thermodynamics on the episode!
What You'll Learn from this Episode:
Why your Lean management foundation needs to focus on a Lean Daily Management System

The four routines of a Lean Daily Management System

Potential Lean management hazards you may run across, and some alternatives to consider

What thermodynamics has to do with your daily Lean management

Advice if you're feeling overwhelmed with trying to integrate Lean into your day job
Take Action:
In the comments section below, let me know which of the four Lean Daily Management routines you would like to learn more about. Share the questions you have to shape future podcast episodes.
Mentions & Features in this Episode: